Kacper Nadolski left Tony Kart Racing Team and joined Lennox Racing Team for this year's KZ2 competition, such as, among others, the European Championship.
"I am very excited to join the team managed by such an expert as Lennox-Lamb himself" says Kacper Nadolski. "Lennox Racing Team offered excellent conditions for further development of my career and I can now focus entirely on competing against the best drivers in the world. It is a big step forward for me personally".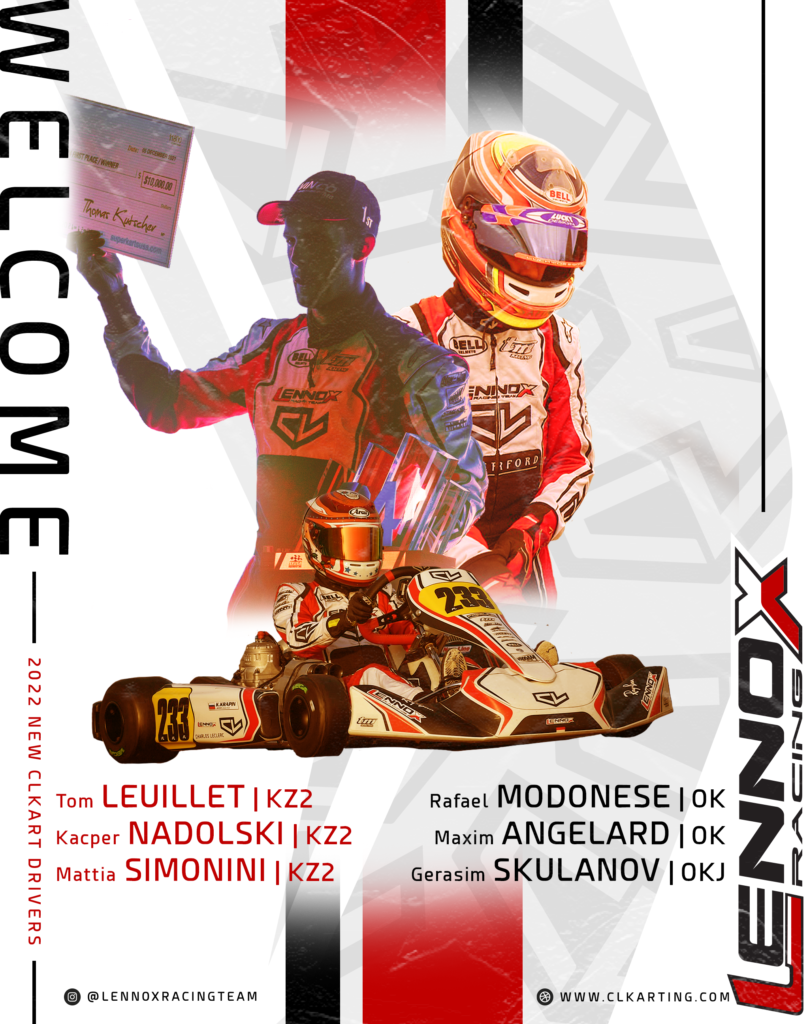 Kacper Nadolski will represent Lennox Racing Team throughout 2022, competing in this year's key KZ2 events, such as the World and European Championship. Kacper Nadolski's new team uses chassis manufactured by Birel ART and named after Charles Leclerc, Formula One driver.