A private karting session with Kacper Nadolski in an indoor karting track was sold to auctioneer Olek for a hefty sum of two thousand zlotys. Money from the auction will go to the treatment of Piotrek Wojciechowski, afflicted by a serious disease.  The auction was held on the Children's Day at the Bone-Marrow Donation Charity Picnic with Lizawka restaurant.
"It is amazing how much good people are willing to do", says Kacper Nadolski. "I didn't expect the voucher for a private session with me in an indoor racing track to arouse such fierce competition. It was Olek who won it in the end. I am happy that PLN 2k from the auction will help finance the treatment cost of seriously ill Piotrek Wojciechowski. I am keeping my fingers crossed for this brave fighter!"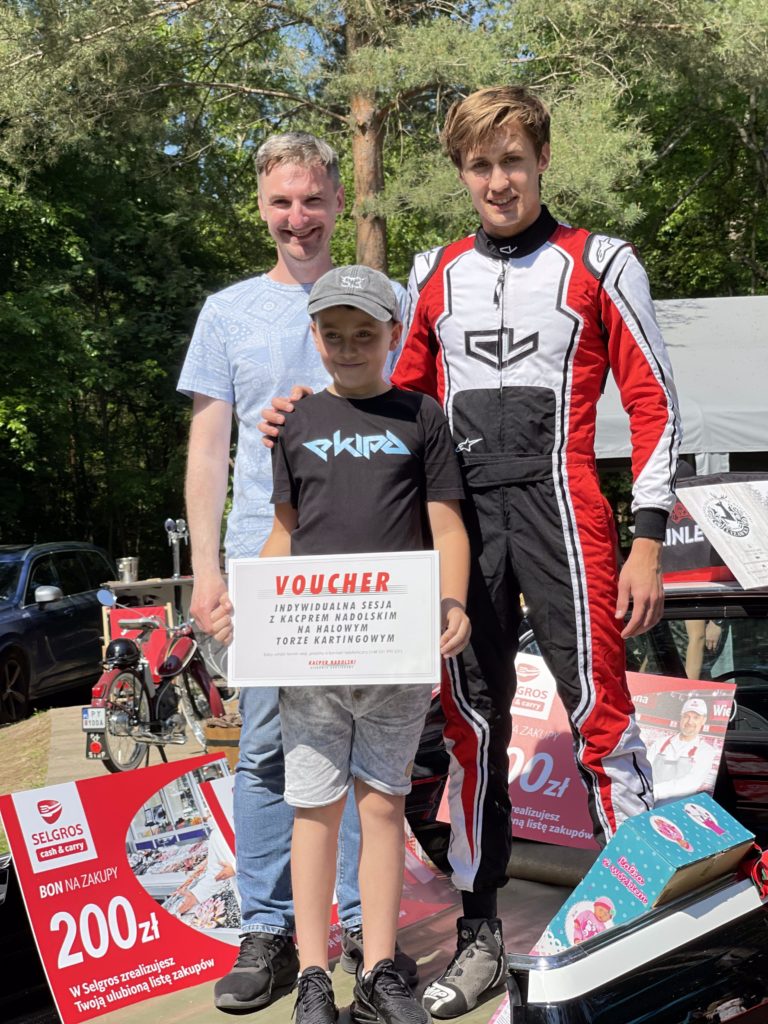 The auction was held at a charity event on 5 June, organised by Poznań's Lizawka restaurant together with Drużyna Szpiku bone-marrow donation charity. There was something in store for everybody. Goulash soup with boar meat for example, prepared by chefs from around the country. The soup cauldron could hold as much as 6.3 thousand litres. The cooking process was supervised by the ever watchful eye of Kurt Scheller, the legendary chef, culinary critic and founder of the Culinary Academy. Visiting kids had the opportunity to participate in various workshops and games prepared for the occasion. The event was hosted by Lizawka restaurant.
The main goal for the organisers of the picnic with Lizawka was to raise funds for the treatment of Piotrek Wojciechowski. Some came from the auction of a private session in an indoor karting track with Kacper Nadolski, professional racing driver, representing Poland in prestigious KZ2 category.